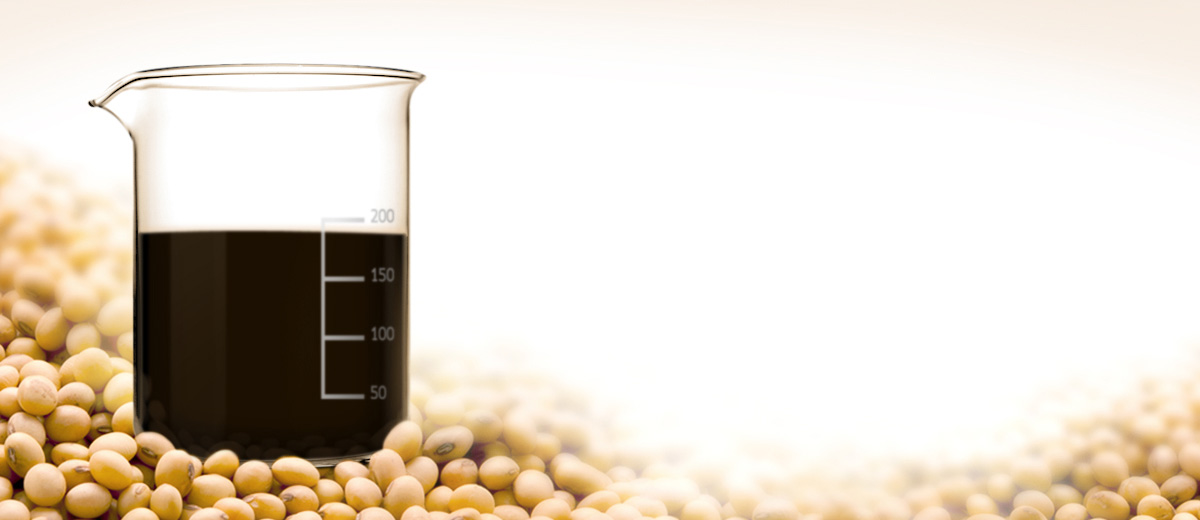 Soya deodorizer distillate is a by-product of the soybean oil refining produced in the deodorization step. It typically consists of mixture of tocopherols (vitamin-e), sterols, fatty acids, glycerides, hydrocarbons. This product contains mixed Tocopherols and is used into manufacturing of Vitamin E. It is an important source of natural tocopherols and phytosterols corresponding approximately 8% and 20%, respectively.
Tocopherols are amongst the most abundant anti-oxidants in fats and oils. Their use in the food industry is mainly as an anti-oxidant for oils, fats and fat-containing food and feed products.
Deodorised Soya Distillate

Specification

F.F.A

45% – 55% Max

UNSAFONIFIABLE MATTER

20% – 30% Max

MOISTURE

0.2% – 0.5% Max

IODINE VALUE

110 – 120 Max

SAFONIFICATION VALUE

185 – 200 Max

TOCOPHEROL

6-8 %

Fatty Acid Composition

PALMITOLIC ACID

1% – 2% Max

PALMITIC ACID

6% – 12% Max

STEARIC ACID

2% – 3% Max

OLIC ACID

20% -21% Max

LINOLEIC ACID

50% – 56% Max

LINOLENIC ACID

6% – 7% Max

ARRCHIDIC ACID

0.5% -1% Max

TOCOPHEROL

8% -8.5% Max

Packing:In Food Grade ISO Tank, In 185 Kgs Net MS Drums
Tocopherols prevent diseases like cancer, cardiovascular and cataracts. They are used in food, cosmetics and pharmaceutical industries. Tocopherols are sensible to light, heat, alkali and contaminant metals.
Phytosterols are valuable precursors in the production of hormones. They have hypocholesterolemic, anticarcinogen properties. They are used in manufacturing progesterone, corticoids, estrogens, contraceptives, diuretics, male hormones and vitamin D. They are, also, used in cosmetics, food like margarine, salad oils and dressings.
Storage: Should be kept in cool & dry conditions below 25°C. Avoid exposure to Moisture, heat & light.
Shelf Life: 12 months from the date of manufacturing.
Packing: In Food Grade ISO Tank, In 185 kgs Net MS Drums.