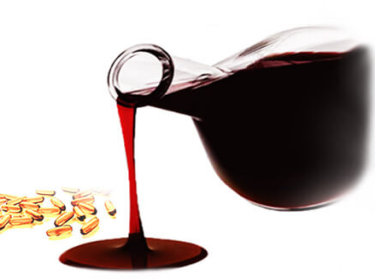 Aarna group also provides highly purified Phosphatidylcholine for use in food, nutritional supplement, over-the-counter, and prescription drug applications. Pure phosphatidylcholine is the most effective method of introducing choline into the bloodstream.
Phosphatcholine (PC) is a natural and fundamental part of all cell membranes. The linoleic acid and choline it contains are substances that the human body cannot synthesize on its own.
They can help the body metabolize the fat and cholesterol, thus positively impacting the cardiovascular system. Due to Lipoproteins, phospholipids can enhance a general reduction of the blood cholesterol level and help promote cell protection in general specially the protection of liver cells.
Soya Phosphatidylcholine-35 is a reddish brown viscous liquid and compound of fractionated soybean lecithin and soybean oil with enriched phospphatidyl choline content. It is a mixture Non polar (triglycerides) and polar (Phosphor & Glyco) Lipids.
Applications: An Essential Nutrient, physiological precursor of acetycholine-An important neurotransmitter Lipotropic & Antinecrotic Agent, used in treatment of Atherosvclerosis. Used in various degenerative nervous disorders related to deficiency of cholinergic neuransmission. A nutrient & Dairy supplement used in pharmacy products in softballs, protein drinks and formulations.
NON GMO Soya Phosphatidyl Choline 35 (PC35 )

Specification

Description

Non GMO Soya PC-35 Liquid

Parameter

Standard

Appearance

Viscous Liquid


Odour

Typically Predominantly Soya

Acetone Insoluble


50 % Min

Moisture

0.5 % Max

Acid value

35 Max mg KOH/gm

Peroxide value

5 Max meg/Kg

Hexane Insoluble


0.3 % Max

Toluene Insoluble

0.3 % Max

Viscosity

90 Poise Max

GMO Content


Negative

Phosphatide Value


Phosphatidyl Choline

35 % Min

Phosphatidyl Ethanolamine


4-6%

Phosphatidyl Inositol

0.5-2 %


Phosphatidic Acid

0.5-2 %

Microbiological

Total plate Count

1000 CFU Max


Coliform

Absent/gm

Enterobacteriacae

Absent/gm

E-Coli

Absent/gm

Salmonellae


Absent

Storage

Store in a cool and dry place free from toxic chemicals, Avoid exposure to light and moisture

Shelf Life

18 Months

Packaging


ISO Tanks, Flexi Tanks, IBC, HDPE & MS Barrels



Hexane Insoluble


0.3 % Max

Packaging Size


24000 Kgs, 1000 Kgs, 800 Kgs, 240 Kgs, 200 Kgs
Storage: Should be kept in cool & dry conditions below 25°C. Avoid exposure to Moisture, heat & light.
Shelf Life: 18 months from the date of manufacturing from the date of manufacturing.
Packing: In 200 & 215 Kgs New MS Barrel & In 200 / 245 Kgs Net in HDPE Barrel, 1MT IBC and in 24 MT in Food Grade ISO Tank.