Fish Meal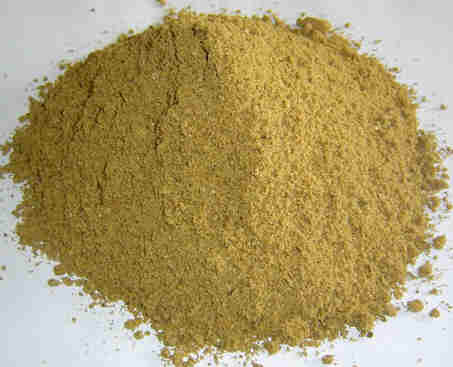 Fishmeal is a commercial product made from both whole fish and the bones and offal from processed fish. It is a brown powder or cake obtained by rendering pressing the cooked whole fish or fish trimmings to remove most of the fish oil and water, and then ground. What remains is the "fishmeal".
Fish Meal

Specification

Protein, % Min         

60/62/65

Moisture, % Max

10

FAT, % Max

10

FFA, % Max

10

Sand Silica, % Max

3

TVN, Mg/100Gm, Max

120

Histamine, PPM Min

500

Anti Oxidant, PPM Min (BHT+BHA)

150(+/-50)

FREE FROM ANTIBIOTICS (CHLORAMPHENICOL, NITROFURAN, OXYTETRACICLINE), E Coli, MELAMINE, SALAMONELLA, SHIGELLA AND MELACHITE GREEN,

Packing

50KG PP Bag
Fish meal differs from fish hydrolysate in that the hydrolysate form has the oil and the protein included in the product.
Fish meal is recognized as a valuable animal protein supplement and a source of vitamins, minerals and unknown growth factors. Fish meals are added to the diet as high quality supplements to obtain efficient diets, particularly for aquaculture & animal feed.
Fish meal provides a balanced amount of all essential amino acids, minerals, phospholipids and fatty acids for growth, reproduction and optimum development. Fish meal is rich protein source and is used as ingredient in feedstuff in the aquaculture, animal feed, and poultry feed, pet feed, fish feed and dairy industries.
As far as digestible proteins are concerned, fish meal is one of the best sources among the animal feeds. Fish meal is distinguished from other protein feeds by the higher content of easily digestible proteins, minerals, vitamins, and essential amino acids.
Storage: Should be kept in cool & dry conditions below 25°C. Avoid exposure to Moisture, heat & light.
Shelf Life: 6 months from the date of manufacturing.
Packing: In 25, 50 Kgs Net PP Bags.
Fish Oil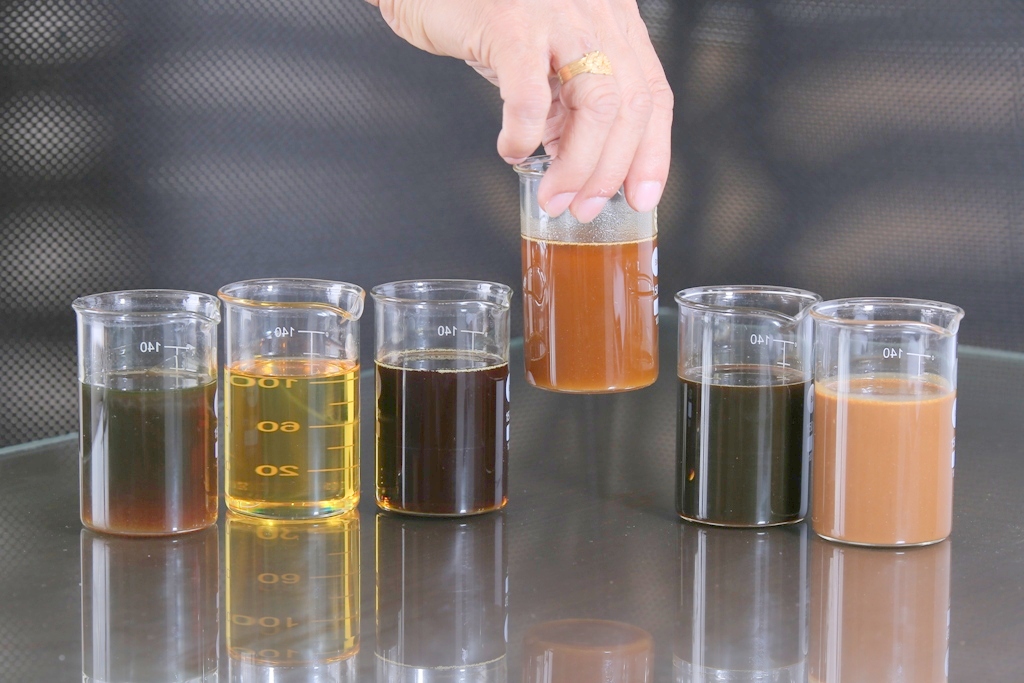 Fish oil can be extracted from the fatty tissue of fish or from the liver of fish. Fish oil contains a higher level of Vitamin A and Vitamin D which are essential for health.
Fish Oil

Specification

Moisture, % Max

0.5

Peroxide value, meq/kg Max

5

Anisidine value , Max

25

Free fatty acid (FFA), % Max

3

Iodine Value

130-160

Antioxidants, ppm Min

150

Ethoxyquin, ppm Min

Nil

Omega 3, % Min

24

DHA, % Min

10(+-2)

EPA, % Min

14(+-2)

Packaging

Flexi Tanks, HDPE , MS Barrels

Packaging Size

23000 Kgs, 240 Kgs, 200 Kgs.
Fish Oil contains two of the most important omega 3 fatty acids that can be absorbed easily, EPA & DHA which is essential to a healthy body and mind. Fish oil is highly refined, long-chain omega-3 specifically formulated as a food ingredient. It has a perfect balance of EPA and DHA which provides health benefits.
Fish oil has an important application in the animal feed industry (poultry & aquaculture) where it is known to enhance growth, feed conservation rate (FCR) and increased resistance to diseases. Fish oil has been studied for treating clinical depression, anxiety, and enhancing the benefits from depression medications.
Fish oil finds its application in feeds and also used for its medicinal value in pharmaceutical and scientific research areas. Fish oil also finds its application as drying oils, varnishes and also in paint industries. Further it is used as a greasing agent and also as water proofing agents.
Storage: Should be kept in cool & dry conditions below 25°C. Avoid exposure to Moisture, heat & light.
Shelf Life: 6 months from the date of manufacturing.
Packing: In 200 kg, 240 kg HDPE/MS barrels and 23000 kg Flexi Bag.