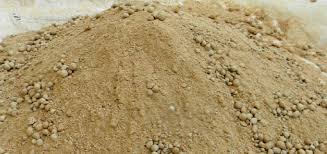 When Rice is milled, rice bran, a by-product of rice consisting of the outer layer of the kernels is obtained. Rice bran is further processed for its oil and meal.  It is rich in amino acids and protein and low in fat. It is manufactured from best quality bran. Rice bran oil is known for its nutritional superiority and better protection of heart.
Deoiled Rice Bran

Specification

 

Grade 1

Grade 2

Protein, % Min

14

14

Fiber, % Max

16

14

Moisture, % Max

12

12

Fat, % Max

1

1

Sand & Silica, % max

3

5

Aflatoxin, ppb Max

50

50

Free from Live Insect / weevils

Yes

Yes

Free from chemical/urea substances

Yes

Yes

Free from poisonous seed

Yes

Yes

Packing

50KG PP Bag and Loose In Container
DORB is widely used in the manufacture of
Cattle feed
Poultry feed
Fish feed
As fuel for boilers and
Used for manufacturing sodium silicate, silica gel, insulation bricks etc (using fully burnt white ash of husk).
Storage: Should be kept in cool & dry conditions below 25°C. Avoid exposure to Moisture, heat & light.
Shelf Life: 6 months from the date of manufacturing.
Packing: In 25, 50 Kgs Net PP & Jute Bags.