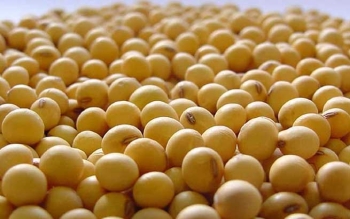 We export a quality soybean which is graded and hand clean, for use of making Soy Oil, SoyMilk, Soy Paneer etc. India is the one of the leading producer of the soybean follow by USA, Brazil, China and Argentina.
Soybeans are a major global source for protein, vegetable oil and animal feed and global production has increased substantially to satisfy a rise in demand to meet the world's changing food habits. We concentrates on vibrant, proliferate and niche markets, including non-GMO products, soy protein and soy lecithin. Soybeans are useful for a multiplicity of consumer, commercial and industrial purposes.
Soybean

Specification

Moisture, % Max

11

Protein, % Min

38

Oil, % Min

18

Sand and Silica, % Max

2

Fiber, % Max

4

Foreign matter, % Max

2

Damaged/Discolour/Shrivield/Shrunken, % Max

2

Splits,% Max

2

Free from Live Insect / weevils

Yes

Free from chemical/urea substances

Yes

Free from poisonous seed

Yes

Packing

50KG PP Bag and Loose In Container
On an average dry matter basis, Soybean contains about 40% protein and 20% oil. Soybean is very nutritious – the protein and oil components in soybean are not only in high quantity but also in high quality. Soya oil contains high proportion of unsaturated fatty acids, so it is healthy oil.
Packing: 25 Kg, 40 Kg & 50 Kg New Jute/PP Bags with or without inner bag / poly lined, Loose in Container or as per customer specification / requirement.